Thunder Creek Equipment Shares Fueling and Service Innovations at CONEXPO-CON/AGG 2023
LAS VEGAS, NV – LDJ Manufacturing, the parent company of Thunder Creek Equipment, hit the road again last week. Destination: sunny Las Vegas.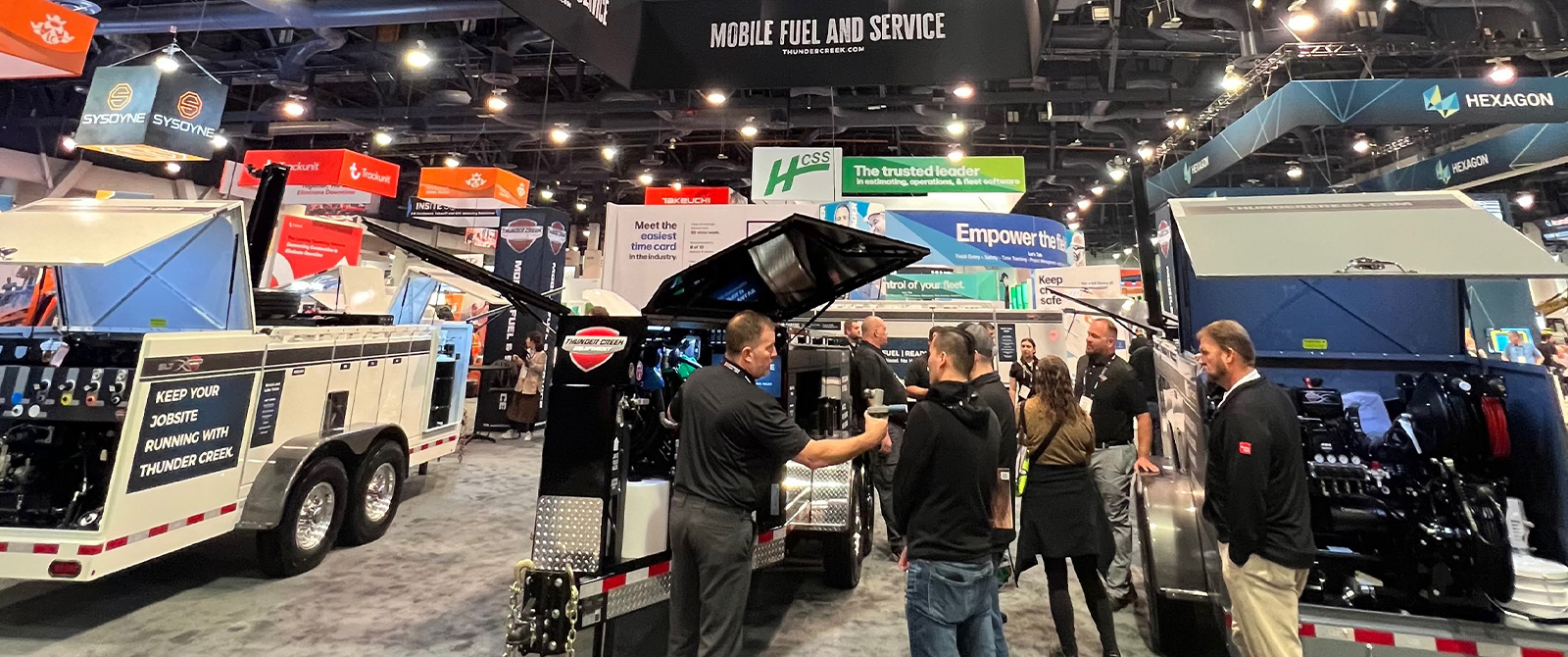 Every three years, the industrial professionals take over 64 acres of Las Vegas, Nevada to show off the latest advances in technology, trade new ideas, and gain insight into the future of the construction and aggregate business. In March 2023, CONEXPO-CON/AGG opened the doors on the biggest event to date, with over 139,000 attendees, 133 countries represented by attendees, 2,400 exhibitors, and products from 36 countries around the world.
Thunder Creek brought their full industrial product lineup to the show floor, including the MTT (Multi-Tank Trailer), MTO (Multi-Tank Oil Trailer), SLT (Service and Lube Trailer), and MTU (Multi-Tank Upfit). These products solve a host of issues presented on the jobsite, from daily fluids and light PM to full service and lube needs. There was an unprecedented amount of traffic in the Thunder Creek booth, with nearly 30,000 attendees stopping by over five days to learn about the fuel and service solutions offered.
Established in 1996, CONEXPO-CON/AGG is the largest industrial trade show in North America. LDJ President, Ben Cox shared his thoughts on the 2023 show, "We were excited to be back at CONEXPO again this year. We connected with hundreds of current customers and met thousands more potential opportunities. I couldn't be more proud of the work our team put in for this show."
If you missed Thunder Creek at CONEXPO-CON/AGG, you can learn more about their product offerings at ThunderCreek.com.