Thunder Creek Equipment Hosts HarvestHER Annual Retreat
"Encouraging relationships, empowering community."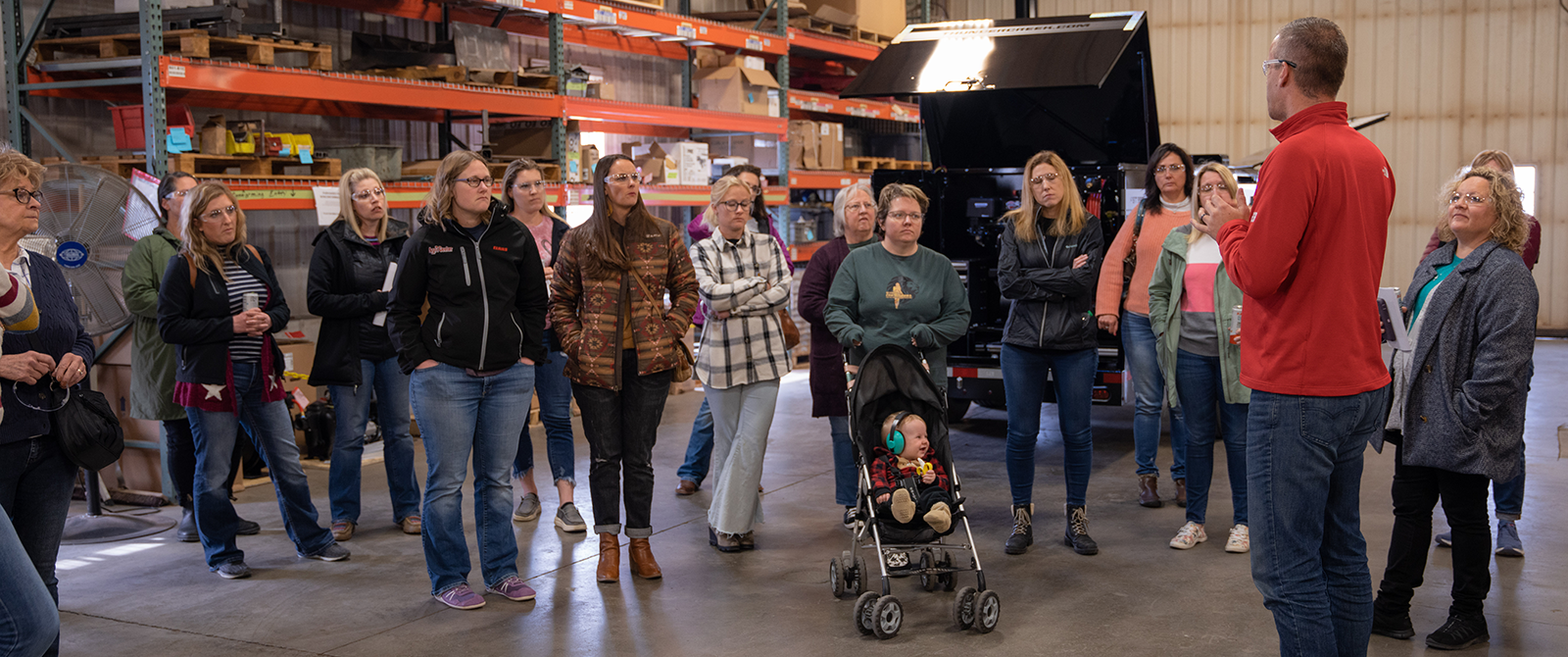 These powerful words embody the heart and soul of HarvestHER, an inspiring online community devoted to connecting and uplifting women in agriculture around the world. Founded in 2016 by Tracy Zeorian, a custom harvester who discovered that her own experiences on the road were shared by many other women in the profession, HarvestHER is a beacon of strength for female farmers. Dedicated to fostering meaningful relationships and a deep commitment to empowering one another, the members of HarvestHER embody the very best of the agricultural industry. Together, they stand strong, support one another, and drive progress towards a brighter future for women in agriculture.
Many of the members of this group work as part of custom harvesting crews that travel extensively, particularly during the busy months. Recognizing the extreme challenges of this lifestyle, HarvestHER provides a community for women to connect, collaborate, and share their experiences. This shared connection is never more evident than during their annual weekend retreat hosted in Omaha, NE, where members can come together, unwind, and enjoy each other's company.
For many of these hardworking women, the annual HarvestHER retreat is their only extended break of the year. In support of this, LDJ Manufacturing was proud to host the group for a day during their retreat. The women enjoyed a full tour of the manufacturing facility where the company's Thunder Creek equipment line is made, followed by an afternoon exploring the historic downtown of Pella, IA. Later in the weekend, they had the opportunity to visit with Maggi Thorne of American Ninja Warrior fame, take a self-defense class, and share their harvest experiences with one another.
Thunder Creek is honored to be a gold sponsor of HarvestHER and to support women in agriculture across the country. "We believe in the vital mission of HarvestHER and are proud to be an advocate for women in agriculture," said Ben Cox, the president of LDJ Manufacturing. "Their hard work, resilience, and dedication to their profession are truly inspiring."