Thunder Creek Equipment Brings American Grade Fueling Solutions to National Farm Machinery Show 2023
LOUISVILLE, KY – Located in the heart of downtown Louisville, the National Farm Machinery Show is the largest indoor agricultural exhibition in the United States. Spanning an impressive 1.2 million square feet of Kentucky Exposition Center, the event showcases cutting-edge innovations and advancements driving the agriculture industry forward.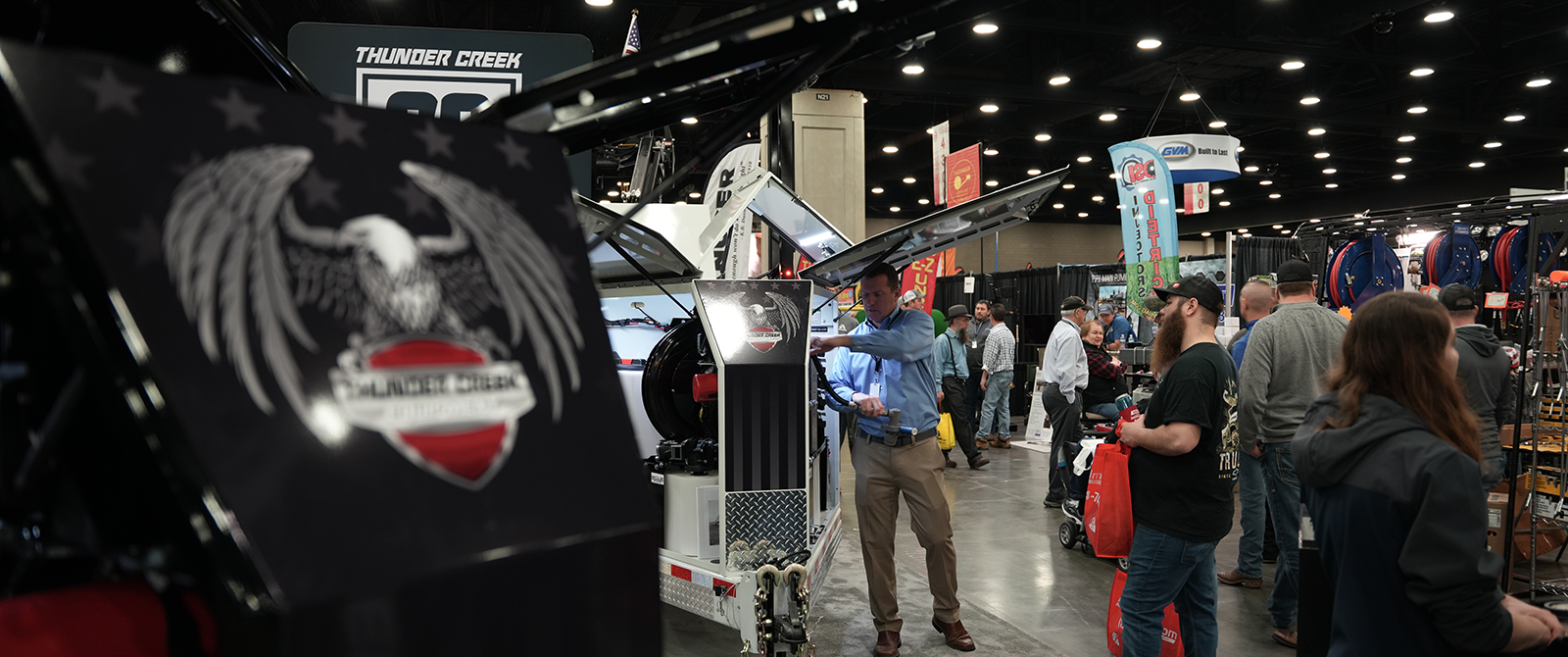 Thunder Creek Equipment brought their full agricultural product line, including the industry leading Fuel and Service Trailer (FST) which provides up to 990 gallons of diesel delivery and 100 gallons of DEF, as well as the Economy Trailer (EV) which offers streamlined fuel delivery in quantities up to 990 gallons as well as 50 gallons of DEF.
Thousands of current Thunder Creek owners and show attendees visited the booth to connect and share their experiences with their trailer in the field. Social media influencers Rob Sharkey (The Shark Farmer) and Jim McArthur of Field Rows visited the booth as well. Thunder Creek's NFMS booth was later featured in Jim McArthur's AcresTV program "Let's Get Nuts."
Thunder Creek's fuel trailers are proudly made in the heart of the Midwest, with a passion for serving the needs of American farmers. This dedication is reflected in the American Grade agriculture campaign debuted at the exhibition, which embodies the unwavering strength, resilience, and relentless hard work of the nation's farmers.
For more than two decades, Thunder Creek has been a participant at the National Farm Machinery Show, earning the trust and loyalty of the agriculture community. "We cherish the long-standing support we have received from farmers across the country and remain committed to delivering innovative solutions that meet their evolving needs," said Thunder Creek president Ben Cox. "We are excited to engage with the agricultural community at this event for many years to come.